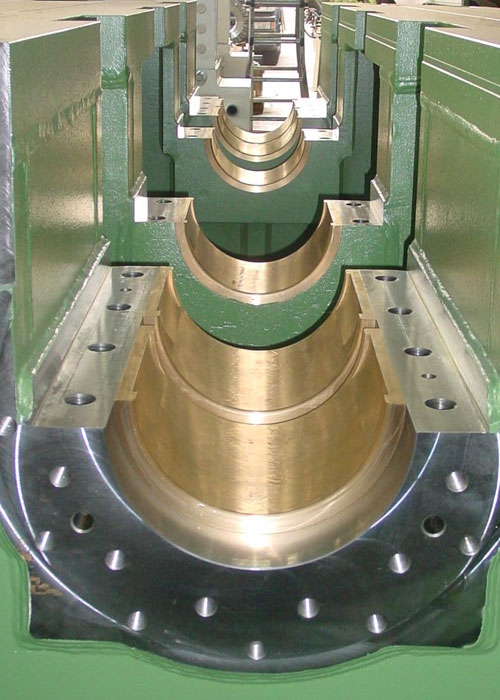 ZAME® main production is the mechanical high precision and high speed press, well know and highly valued on a market looking for quality, precision and reliability. This is corroborated by important and selected clients mainly in Automotive, in Househod Applancies, in Stators and Rotors and in small metall parts fields which use with confidence ZAME® presses.
ZAME® presses fingerprints are centesimal precision, highest quality thanks to the use of selected materials, scrupulous manufacturing processes and precision in assembling the machines.
Stiffness and oversized frames grant a long time strenght and constancy. Minimal bendings assure high quality production and long life to the die-tools.
Our goal is the customer fulfilment with a product, the ZAME® press, made by first class components through suppliers like Siemens, Ortlinghaus, Desch.