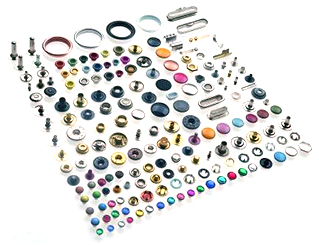 The fashion world is constantly changing.
Always Italian style is known and appreciated all over the world.
The ZAME fast presses guarantee our customers the production of small parts and
accessories of the highest quality and refinement:
eyelets, buckles, rings and special hooks for classic and trendy men's and women's
footwear, but also hooking systems that will satisfy, for technical, aesthetic and material
characteristics, the needs of footwear for sport, leisure and motorcycling.
For the ever stronger need for safety in compliance with regulations, the market requires
the creation of accident prevention products to fully protect workers, law enforcement,
military and paramilitary, rescuers and health personn.